One of Irelands newest Crossfit opened early 2019. We fully kitted out Crossfit Youghal in Cork, from flooring, weights and bars, accessories to a fully custom made rig with custom shrimp trawler attachments. An exciting project to work on and a great facility to have as part of the portfolio. Apollo fitness has become one of the premier Crossfit box solutions in Ireland and the UK providing full turnkey solutions. The plan for Crssfit Youghal was to make the space work as much as possible. We installed 15mm thickness gym tiles to cover the full floor area where classes take place. To the right hand side we installed an astroturf track for a range of conditioning and warm up excercises to take place. We installed alot of storage solutions as with many boxes, saving on space is an issue. We took the barbells from the floor to the wall with our Apollo Gun rack. We also took the wall balls, sandbags, kettlebells and so forth from the floor to the wall aswell, freeing up all the space for classes and workouts.
See photos of installation below.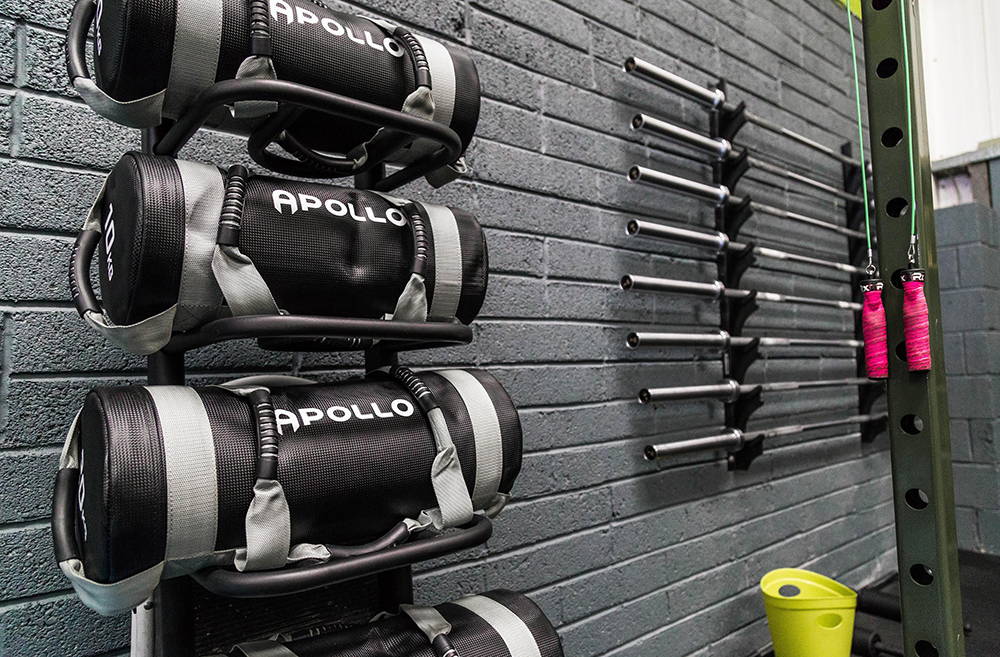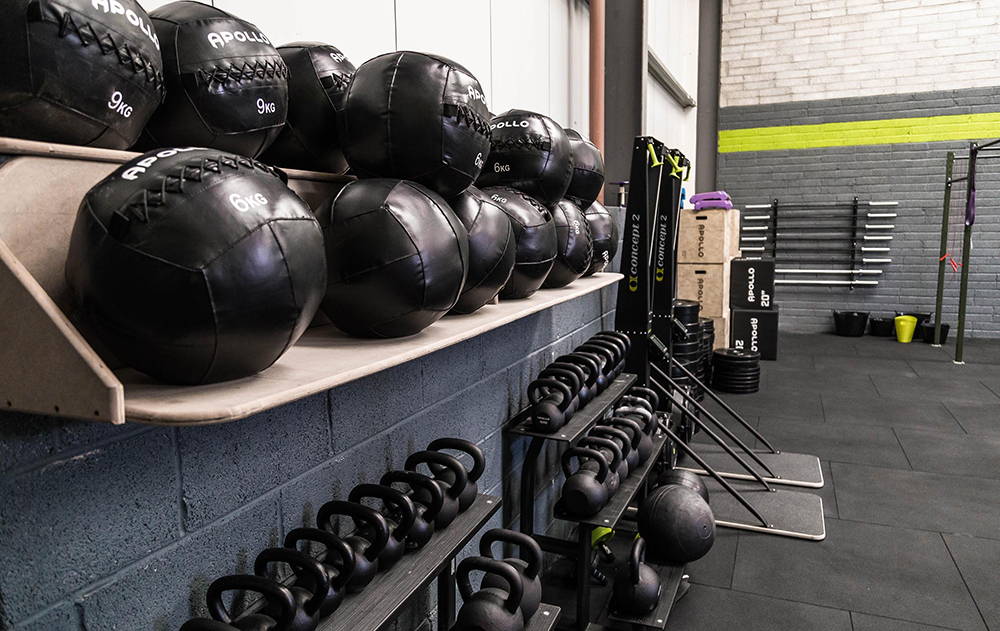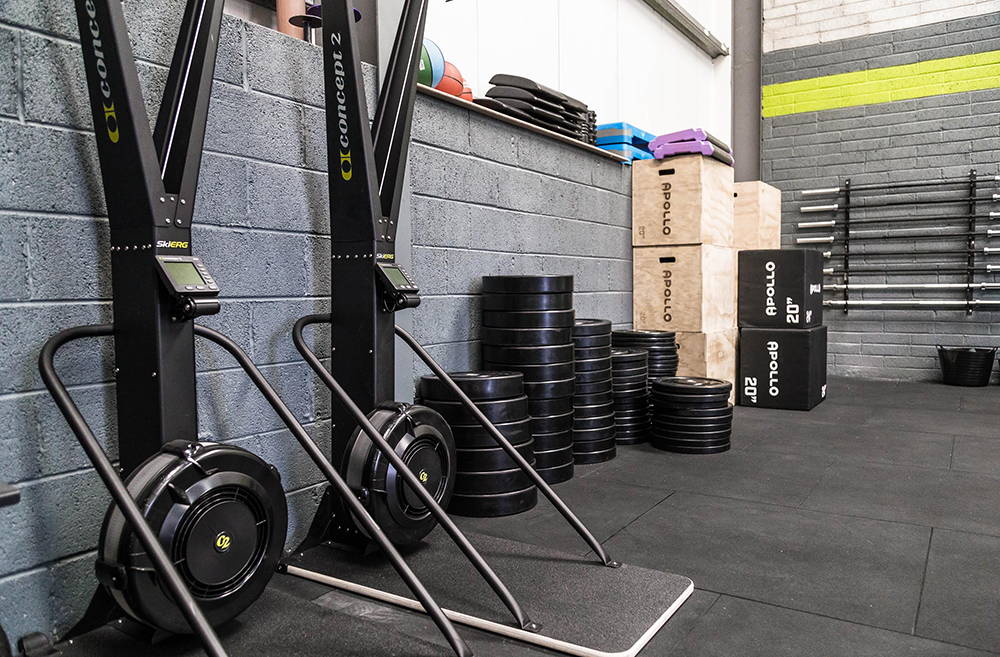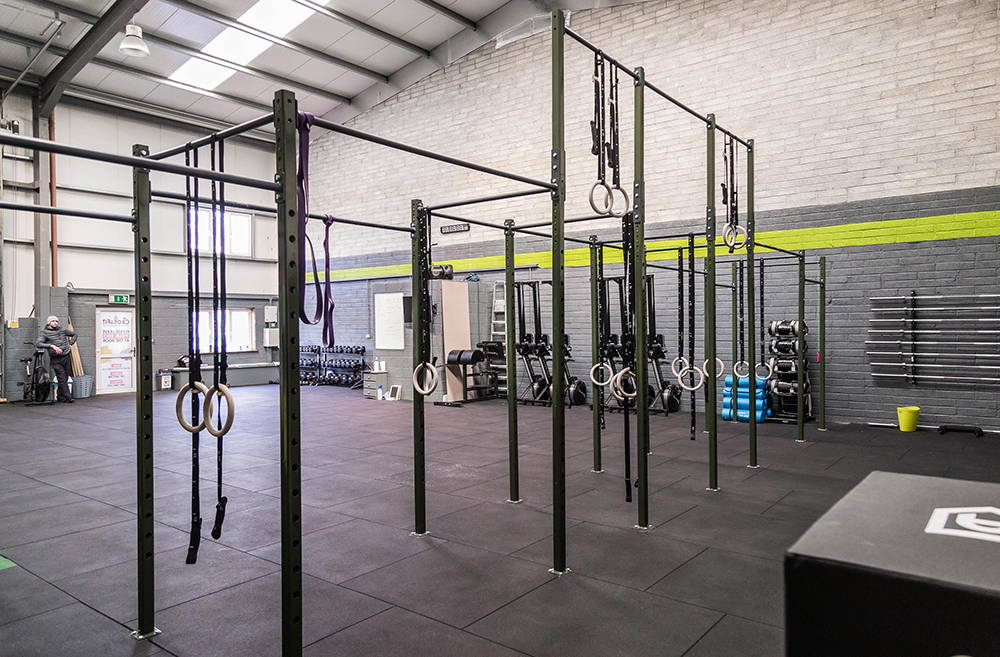 The result is Irelands newest Crossfit Box in Co. Cork A gym thriving with new members both athletes and regular gym goers alike. The space is very open and functional ideal space for group Olympic weightlifting. It has all the essentials for Crossfit style training, wooden plyo boxes, soft plyo boxes, Apollo Elite Barbells, Apollo Technique Barbells, Concept 2 Rowing Machines, Concept 2 Ski Ergs, Hex Dumbbells, High Impact Flooring, GHD, Prowlers and much more. Take a look at the video testimonial below and see what the guys in Crossfit Youghal had to say.